The Most Costly Mistake in Social Media Marketing. Are You Making it?
Most conversations out there about Instagram, Facebook, Twitter, LinkedIn and email lists are all about getting more – more followers, more likes, more group members, more subscribers.
I get it and I've totally been there before. I've wasted time thinking I didn't have enough when it came to followers, likes, and subscribers to make an impact.
And I was WRONG.
Through working with hundreds of clients and building few brands on my own, I've learned that success online comes from creating real connections with your people who follow you.
Social Media is all about building a fan base filled with advocates who do the selling for you.
Instead of spending your time selling and pitching yourself to the world, you can spend your time online telling stories and building community. Then, that community can go out into the world and do the business of selling on your behalf.
But, that means you have to move those followers along a path from boring likers to engaged commenters, active sharers, and obsessed fans.
Because fans buy what you're selling.
And followers do not.View image on Twitter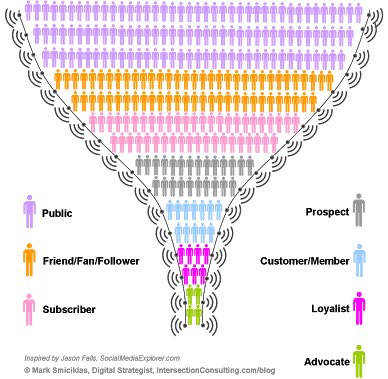 Your followers if not engaging or converting as your paying customers you are only having a hobby which kills your time #BuckTheFad566:06 PM – 27 Oct 2017 · Kolkata, India